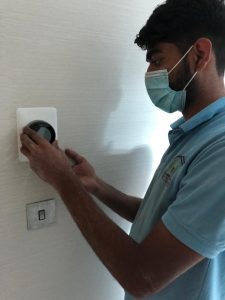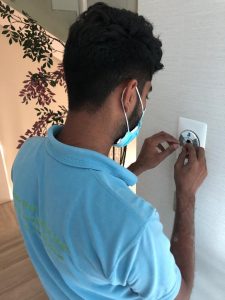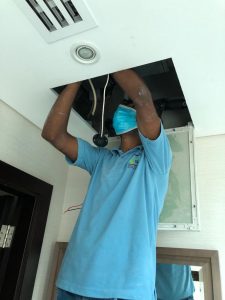 Get Quality Service And Save Your Money on Nest Thermostat Installation in Dubai With Us
Nest thermostat is a great gadget for you if you are found of taking extra advance and beneficial equipment for your home or office. Before installing this gadget you must know something about it. We know the thermostat is a part inside the electronic appliances that perform. The nest thermostat is a small device that is self programmed to control the power temperature of electronic appliances, and for its installation smart thermostat nest installation in Dubai will be available on a call from you. For more information about nest thermostat installation in Dubai you can also contact save your home. Our technicians can easily explain the work procedure of the nest thermostat installation. So you will not face have any problem in handling it. The biggest benefit of installing a nest thermostat is that you will get less electricity bill. After this the power consumption of your electronic appliance decreases which also reduces your electricity bill significantly. If you are thinking that your appliance is an old model and this nest thermostat will not work in your gadget. Then smart thermostat nest installation in Dubai would like to tell you that you are thinking completely wrong. Nest thermostat works with all types of appliances of yours. The most important thing about nest thermostat is that it works with Wi-Fi. Through its app you can control it from your phone. Nest thermostat installation in Dubai tells you to control the temperature of thermostat according to your own condition by staying outside the house through a little training. Even after your Wi-Fi is disconnected the nest thermostat keeps heating and cooling according to its setting.
Find The Best Solution From Our Experts To Upgrade In Smart Thermostat Nest Installation Dubai
Sometimes there may be some problem in the nest thermostat for repair it you can call the our engineers of smart thermostat nest installation in Dubai. It is possible that your thermostat is unable to connect to your app. The problem may be due to you are offline. This problem can occur due to Wi-Fi disconnection or problem in internet connection. Nest thermostat installation in Dubai advice is that you do not need too worried about this problem. Sometime the problem is coming in the temperature setting of the thermostat. Heating or cooling is not happening according to you. For its resetting you can contact smart thermostat nest installation in Dubai. You can also call save your home for small things related to the nest thermostat and the correct way to handle it. The nest thermostat is a small gadget by the way but after installing it you can get many benefits which will understand you only after its installation.